There is none. Ha!
Actually, what I learned on my trip to costa rica I think I shall apply to my next backpacking experience. You can backpack in style it just takes a little know how.
I mainly focused on functionality for this trip as we were to be doing plenty of hiking and athletic activities and it was my first backpacking experience in quite some time.
My hiking boots are old and ugly and could use some improvement. Possibly a pair like these?
Functional, and not incredibly ugly. Water resistant and breathable.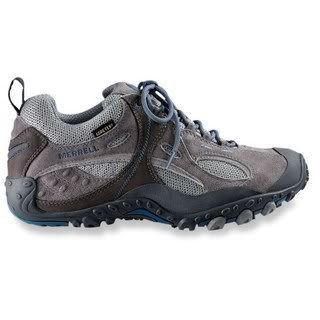 [REI]
And I certainly would recommend a cute pair of cargo capris like the green ones that I got from old navy, as seen below. They're great for hiking, and when they are actually clean can be paired with a cute bright colored blouse and pair of stacked heels for a night out.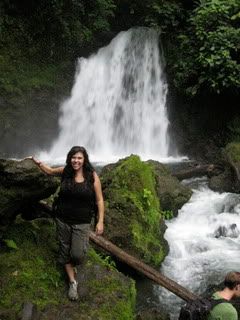 When backpacking, especially in a warm climate, never forget a comfortable, supportive and cute bathing suit. Comfortable and supportive because you might have to wear it under a pair of shorts and a t shirt for a lovely hike to a waterfall or through a tropical paradise like I used it for.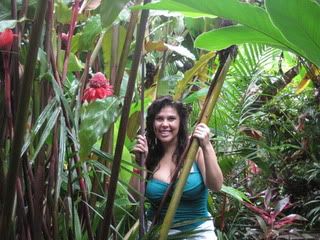 Other suggestions of clothing to bring:
1) Light weight t-shirts that can be layered (like this tee from
VS
2) A combination beach cover up and casual dress (a cotton jersey is a good choice)
3) A pair of comfortable, straight leg jeans
More suggestions to come