At the request of my dear friend
Maggie
I have decided to blog about my new jewelry organization product.
Although my jewelry box is a gorgeous light shade of wood I don't like how the large box sits in the middle of my dresser and blocks my mirror. In addition, I never actually look inside of it when I'm trying to decide what to jewelry to wear. I have been trying to find a new way to organize my jewelry that looks beautiful and makes it easy for me to see everything and choose what I want to wear.
I have decided to replace my wooden jewelry box and my cork board jewelry display, seen below,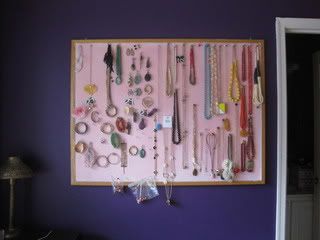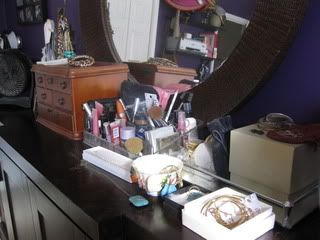 with my jewelery cabinet, which has yet to be revamped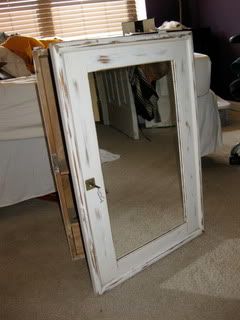 and a soon to be completed collection of teacups and bowls, one of which was finally found at value village thrift store in college park, MD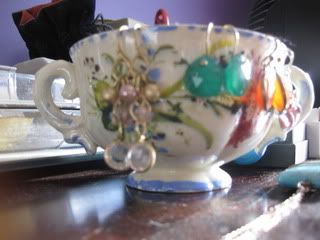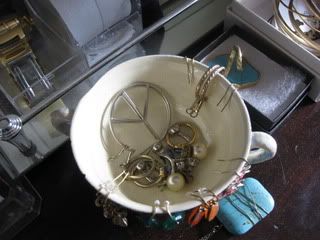 I'm not quite done with either project but here is what i've accomplished so far.
three wooden crates were bought for $3.49 each from A.C. Moore, and a piece of dark blue velvet purchased off the scrap table at G. Street fabric for $2.97, was used to cover them....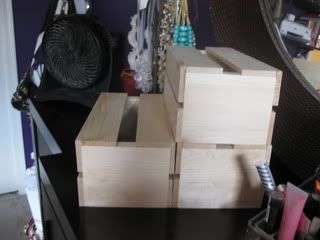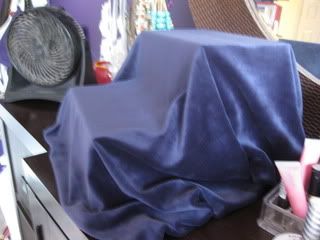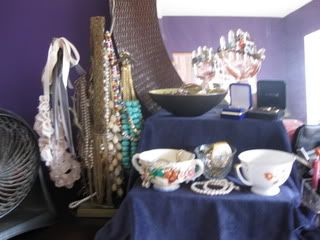 all teacups, bowls, and...hand purchased from various trips to
Goodwill
and
Value Village