I am an avid watcher of TLC's
What Not To Wear
.
Host's Stacey London and Clinton Kelly spend a large portion of the show giving tips on fit, proportion, and how to put outfits together.
One of London and Kelly's theories that I have decided to test is the theory of "color, texture, pattern and shine". Essentially what this means is that to make an outfit you start off with basic pieced and add color, texture, pattern, and/or shine.
I have decided to try using this advice in my everyday wardrobe. Test #1. A great travel outfit.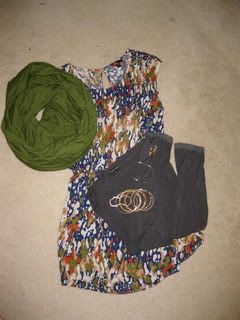 Tunic [Forever 21], Gray leggings [Forever 21], Green circle scarf [American Apparel], Hoop earring and bangles [H&M], Stackable rings [SkinnyStyle.com]
Pattern
in the tunic, a nice green
color
in the scarf, and some
shine
in the accessories
Here's what it looks like on, sorry for the blurry picture...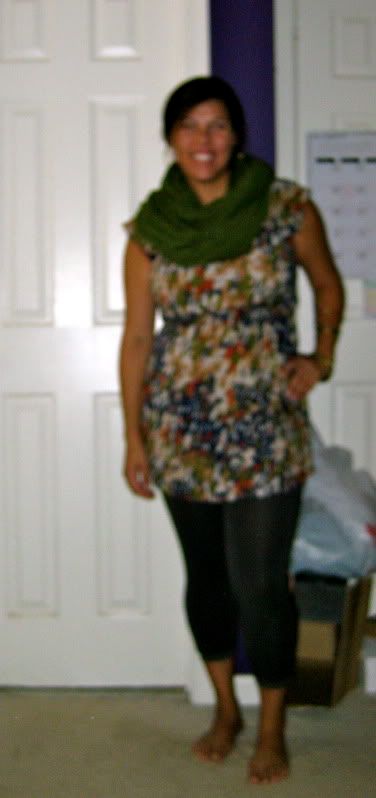 This outfit is dead on for a plane ride. Comfy, cute and the scarf can double as a blanket.