For some reason I felt the need to buy an eggplant the last time I went grocery shopping but didn't really plan as to what I was going to do with it.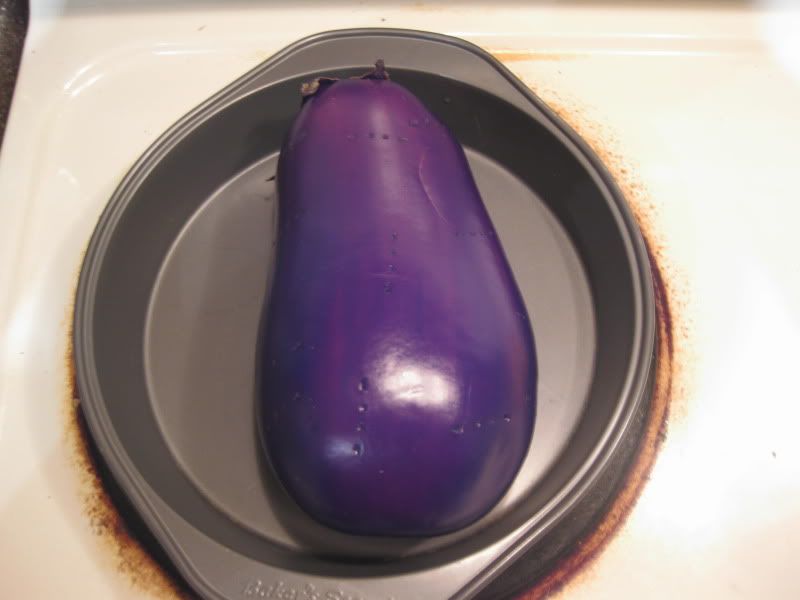 As it was going to go bad soon I decided to do something with it this evening. I found a recipe for an eggplant puree that sounded tasty and easy so I decided to go for it. It turned out quite tasty and would be a great healthy alternative to hummus or a sour cream based dip when you're having company.
Ingredients:
1 eggplant
1-2 cloves of garlic
1/4 cup shelled walnuts
4 tbsp olive oil
1 tbsp strained fresh lemon juice
1 tbsp red wine vinegar
salt to taste
Directions:
1. Preheat oven to 450 degrees. Pierce eggplant all over with a fork. Roast eggplant turning occasionally for 25 minutes until skin is blackened and bubbly.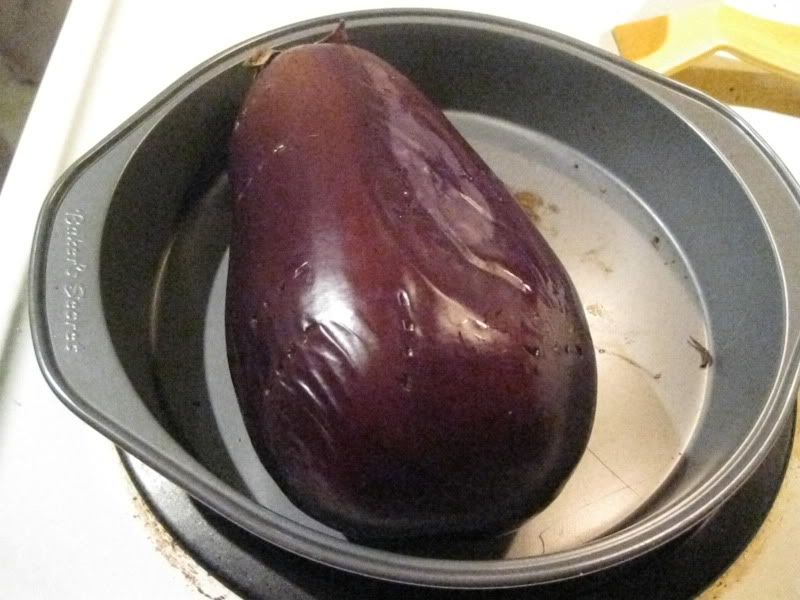 2. While eggplant is roasting puree walnuts, garlic cloves, and two tbsp of olive oil until they have turned into a paste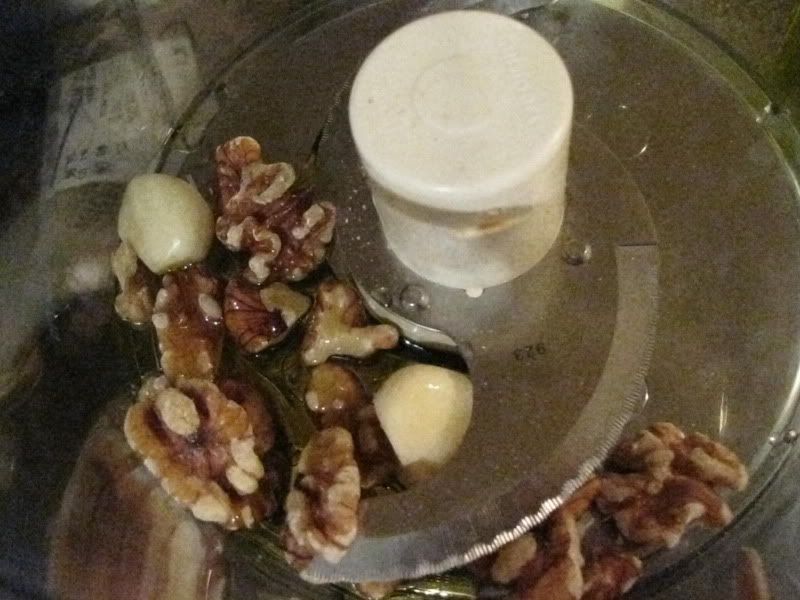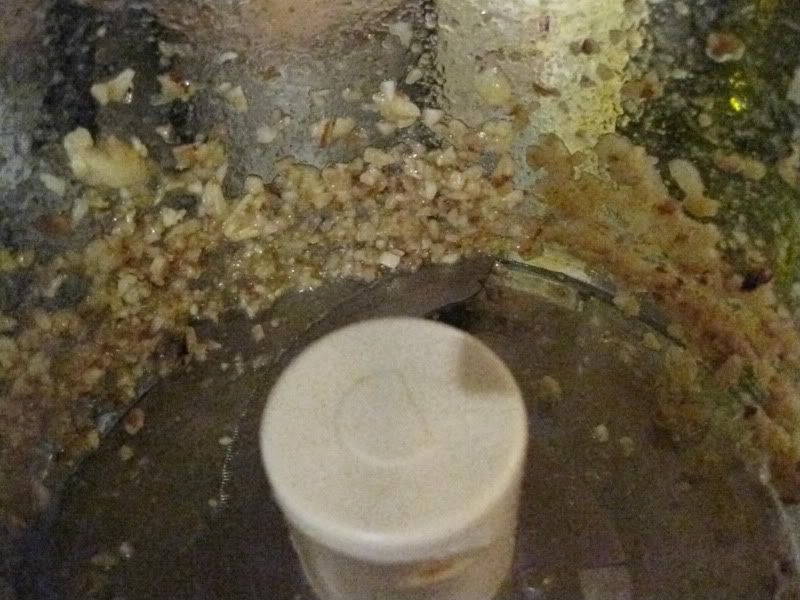 3. Slice the stem off the eggplant and then slice it in half lengthwise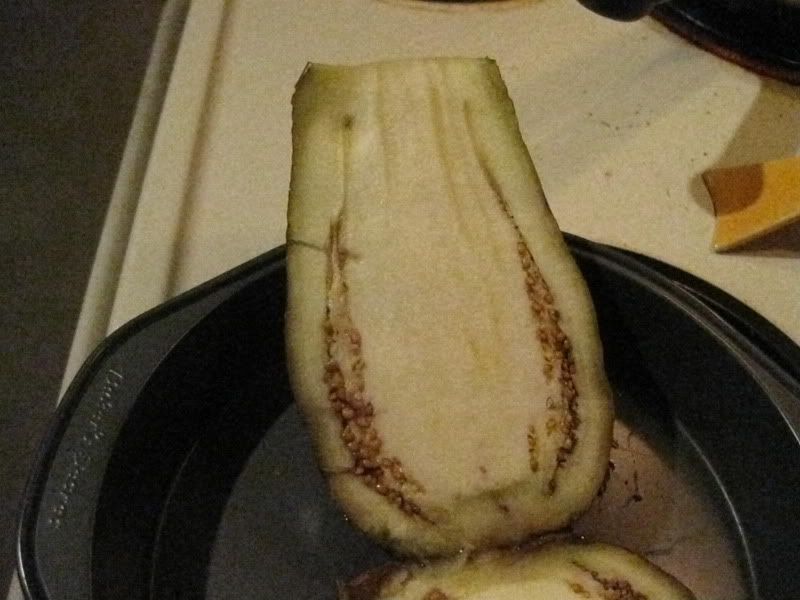 4. Scoop out the inside of the eggplant (or the pulp) discarding the seeds and blend in the food processor with the walnuts and garlic
5. Add lemon juice, red wine vinegar, and remaining olive oil into the food processor and continue to blend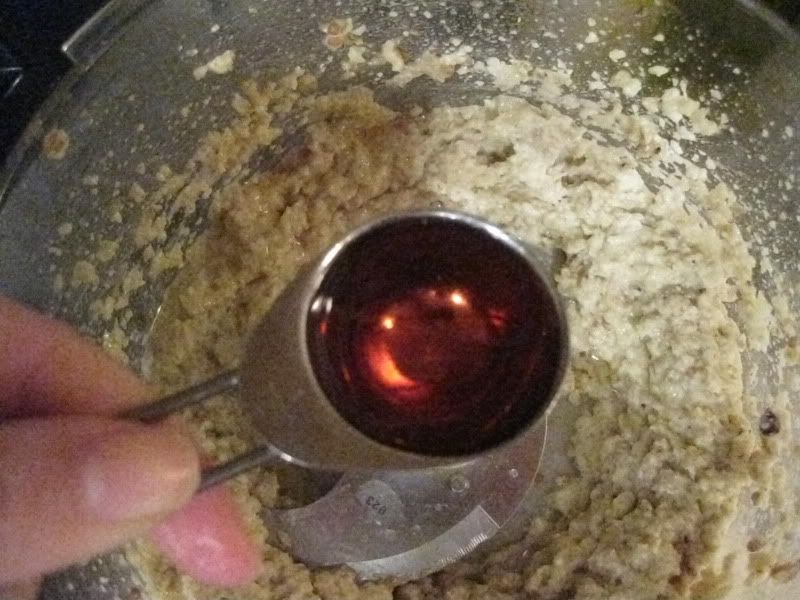 6. Blend until puree is smooth and well mixed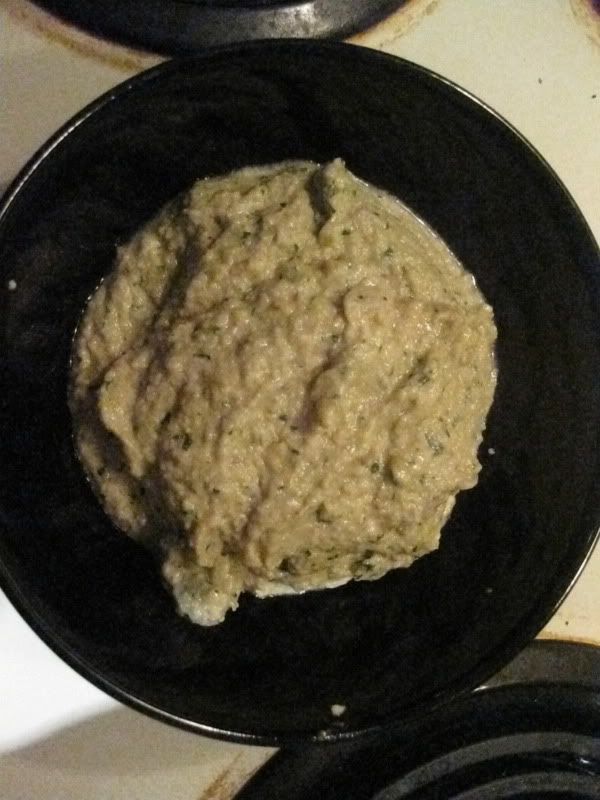 I added some fresh basil in, because I love basil in everything and I liked the green specs of color that it gave the puree
Sticking with the mediterranean feel of the eggplant puree I made salmon with oregano and a lemon butter and used pita for the eggplant puree.