I love anything pumpkin. Pumpkin pie, pumpkin room fragrance, pumpkin seeds. You name it. When I found this recipe for chocolate chip pumpkin muffins at cupcakesandcashmere.com which I tend visit at least once a day I just had to make them. I knew they would be tasty but who knew they would be so easy to make! Prep time took no longer than 10 minutes. Please do try this recipe. My roommate loved them and so did my coworkers!
http://cupcakesandcashmere.com/muffin-man/
the starting product....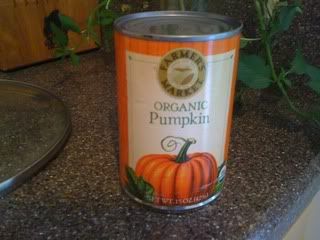 the finished muffins...I can still smell the chocolate and pumpkin