With a little creativity and a few dollars expended at home depot and michael's, voile, beautiful new jewelry.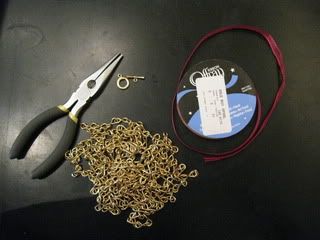 I tied a knot of ribbon into the end of the chain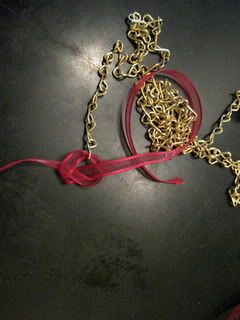 Then wove the ribbon through every other chain link.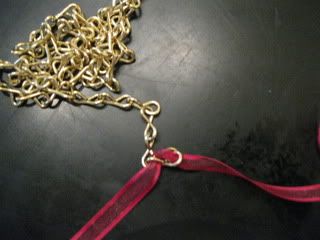 I then tied the ribbon in a knot at the other end.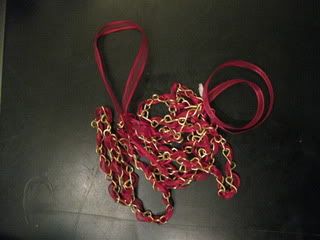 I then attached a clasp to each end.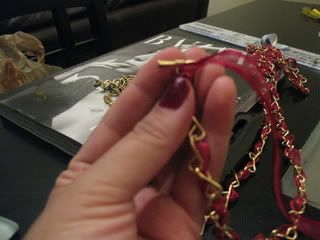 and there you go, a great necklace/bracelet you can wear in about 5 different ways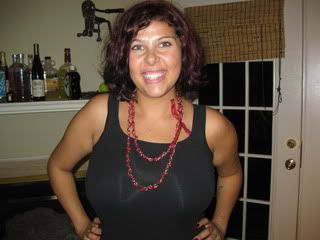 Did I mention its a birthday present! Happy belated birthday Becky.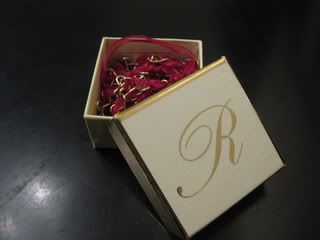 Another DIY idea...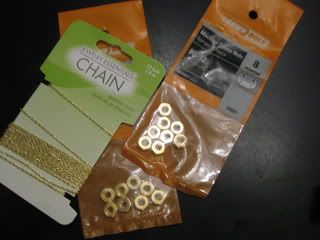 easy peasy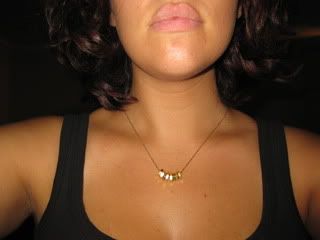 And another...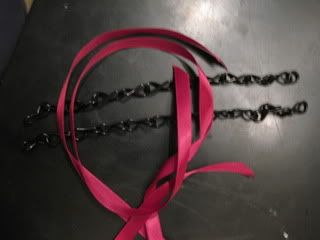 thank you hand model allison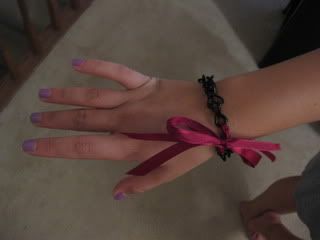 Other ideas...
make a t-shirt into something special by sewing a pretty gold chain around the neckline
Embellish a plain pair of pumps by glueing chain up the back seam or around the opening
So much fun to be had!