Bangkok is hot. If the whole world froze over Bangkok would still be 90 degrees and sunny. My feet hurt from walking barefoot through temples. We have no running hot water in our hostel so the twice daily showers to combat the heat are freezing cold. The bugs are biting our sweaty arms and legs at night...and I am loving every minute of it. Funny how things that would drive you insane at home just seem like a sheer delight when traveling through another country.
Allison and I dripped sweat as we wandered through the grand palace complex (on day one in bangkok) in our rented mens shirt for me and sarong skirt for her because our clothes were not modest enough for the temples. Its such an interesting feeling to walk barefoot in a public place and not be shunned for it. In fact if you wore your shoes it would be a sign of disrespect. When you sit in a temple you have to sit what they call mermaid style with your feet facing behind you because pointing your dirty feet at the buddha is an insult. Monks are wandering through the streets of bankok wearing plastic flip flops and carrying shopping bags. The shrines and wats (temples) are amazing. Along with seeing the grand palace and the temple of the emerald buddha yesterday we also saw the 45 foot tall golden buddha, the reclining buddha and spend some time in siam square and on khao san road.
Harem pants are definitely in. Every traveler has them and Allison and I each plan to have a pair within the next few days.
A few highlighted images from yesterday....
standing in front of the grand palace in my rented pink button down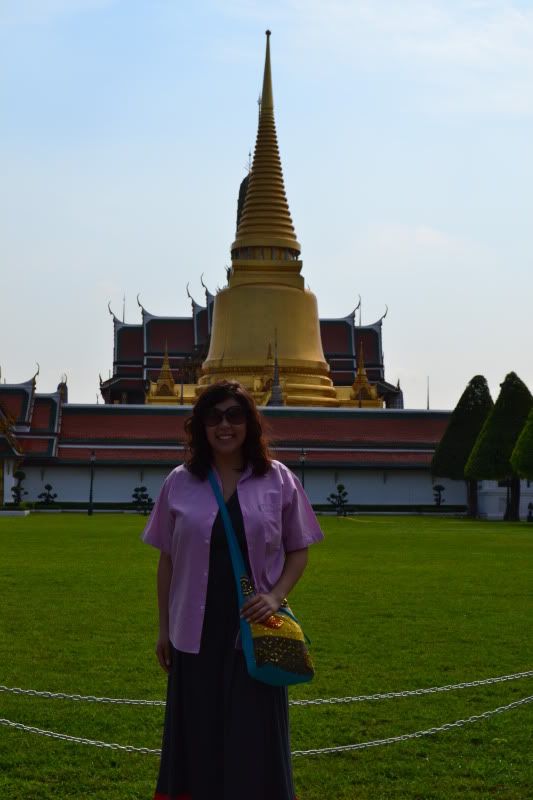 Allison posing with the statues surrounding the enormous golden peaks of the grand palace complex
7 small buddha statues, with the 7 different hand gestures , the small bowls sitting in front of them are to place coins for sacrifice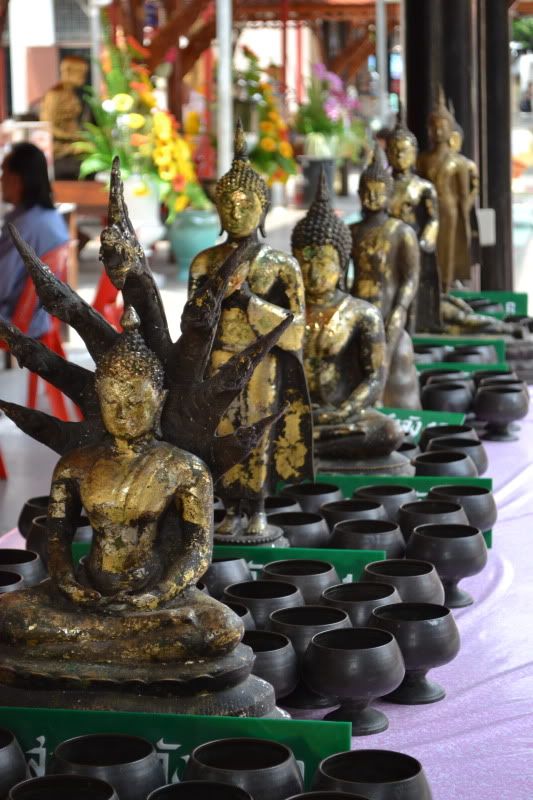 The enormous reclining buddha of wat pho, notice the teeny tiny person in the far left corner (gives you an idea of how huge the statue actually is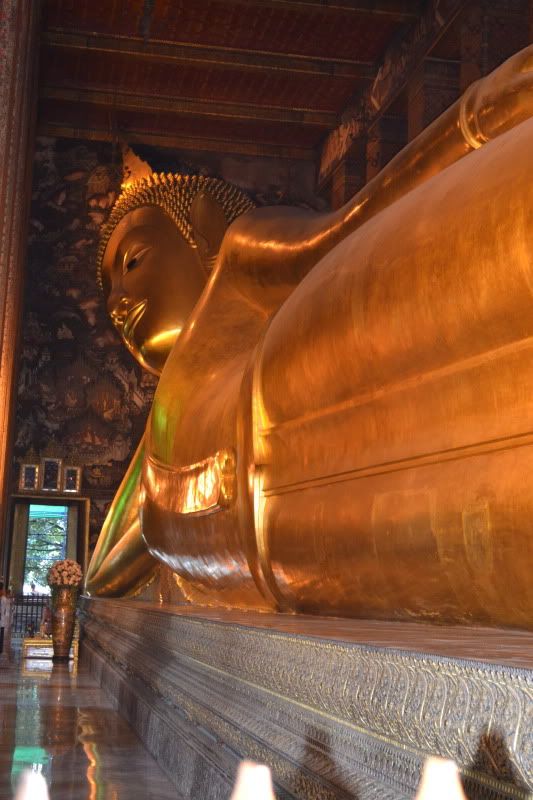 refreshing thai beer that we enjoyed before our 1/2 hour foot massages for 100 baht (roughly $3.50) on khao san road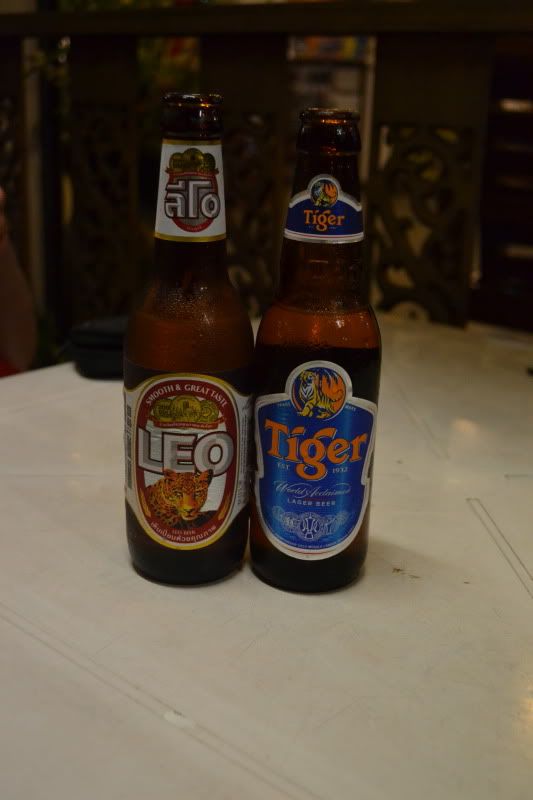 the crowded nightlife of backpacking mecca (khao san road)