Day two started with delicious thai iced coffee and fresh fruit at our hostel. Allison and I then set out for a day of exploring BKK (Bangkok).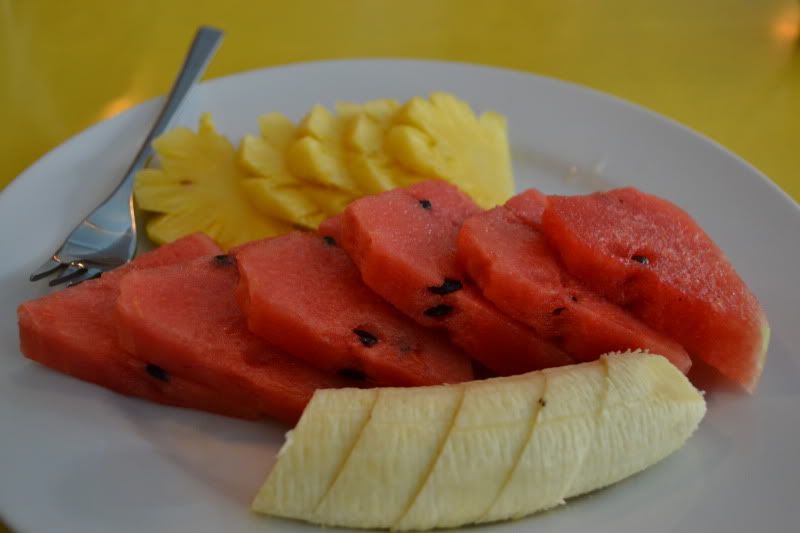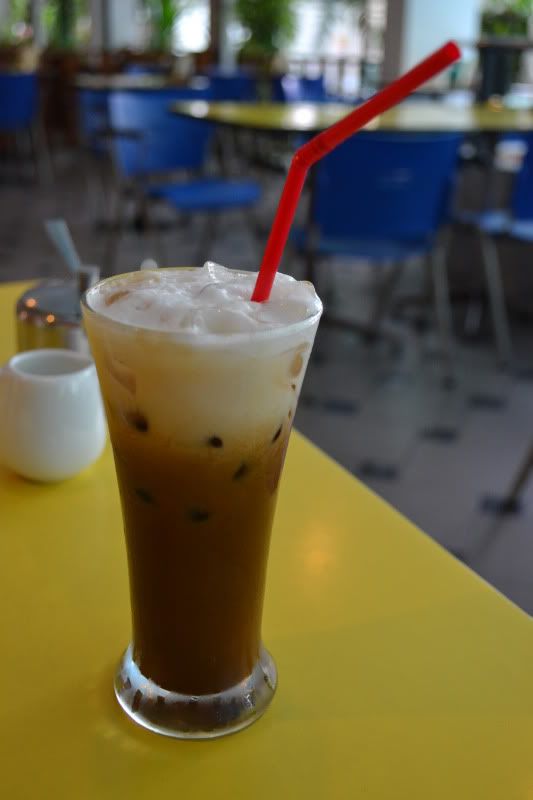 Our first stop was wat traimit, the temple of the golden buddha.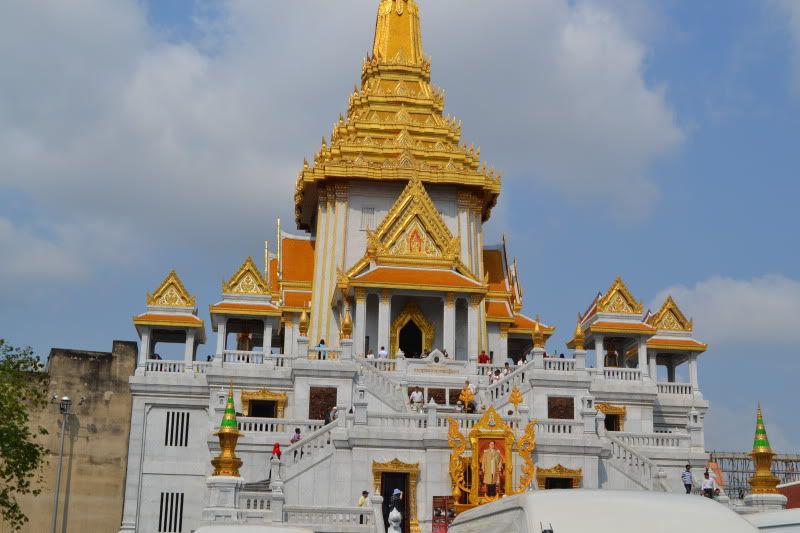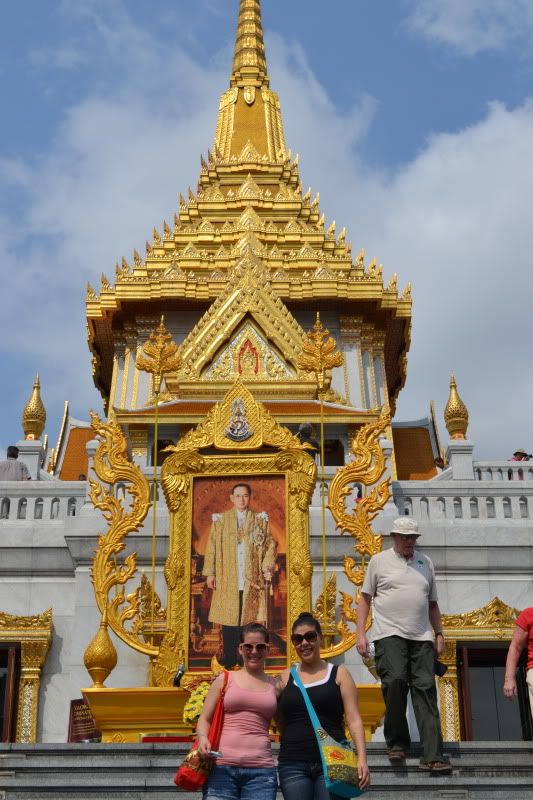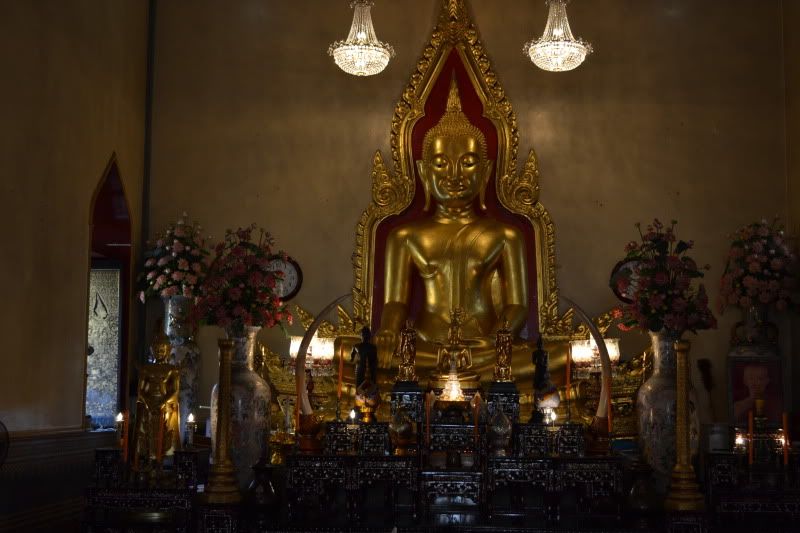 After meandering through the temple we wandered, in the heat, to hong kong square a.k.a. the chinatown of bangkok. It was pretty amaazing to see. Almost reminiscent of China town in San Francisco but much larger, more crowded, more authentic, and with obscene quantities of street food.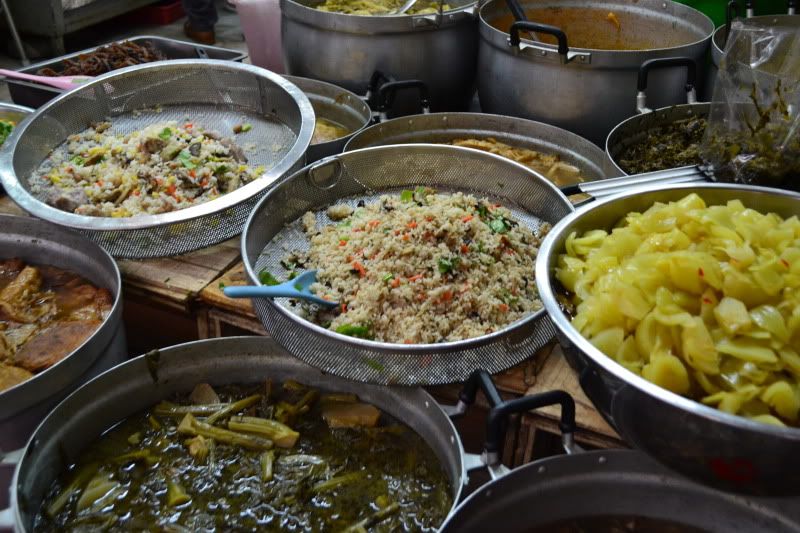 After gorging on shrimp dumplings, dried fruit and squid in a plastic bag we hopped in a tuktuk and headed to a dock on the water.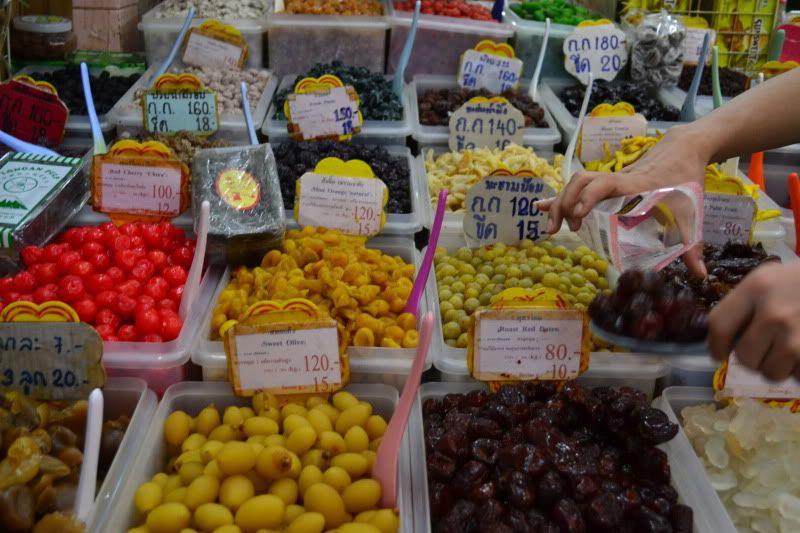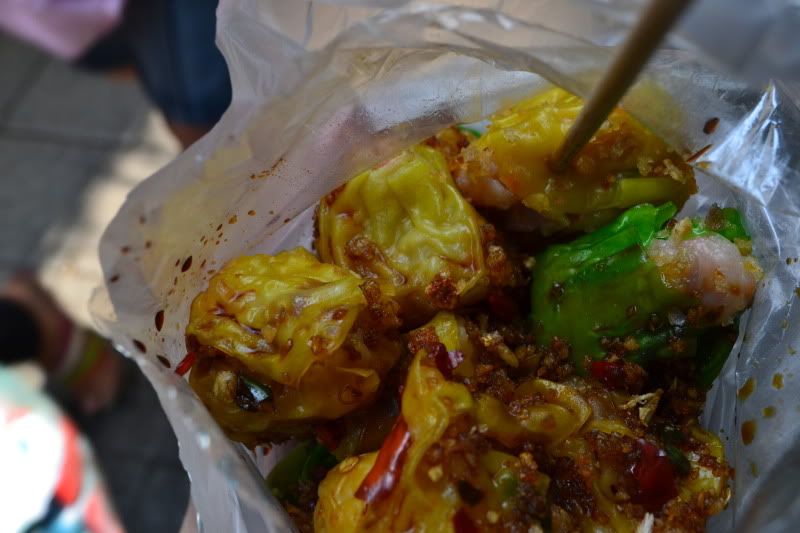 We accidentally wound up on a 3 baht ($0.10) ferry to Wat Arun, the temple of dawn. We didn't know where the ferry was going we just thought it would be nice to take a ride and spent a whole 5 minutes on the boat before it docked directly across the chao phraya river from where we departed. It was a happy mistake as Wat Arun was quite breathtaking with incredibly terrifying steep stairs that you must descend on the way down like a ladder or else you might fall.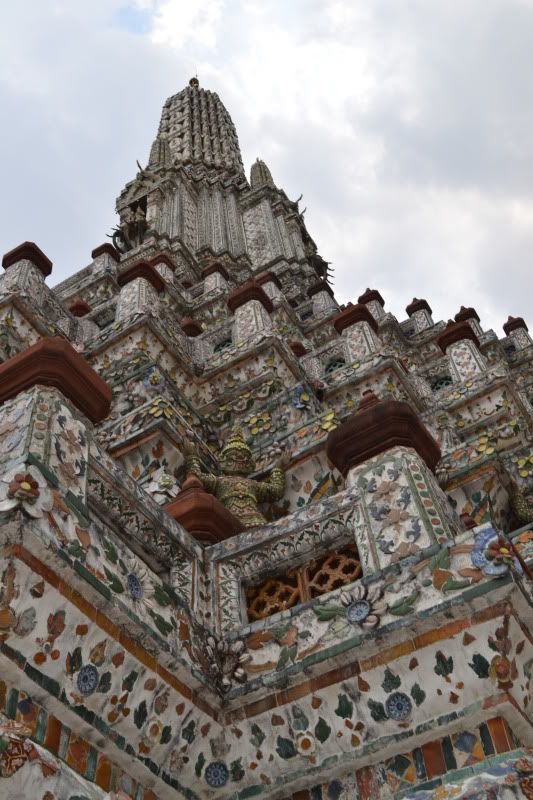 We then took a river boat on a ride through the canals around bangkok. We docked, stopped quickly at our hotel and headed to Khao San road for a 1 hour, 180 baht ($6), thai massage. I was once again given a button up mens shirt to wear, with thai fisherman pants. Apparently they could not give us efficient thai massages in our maxi dresses. After our relaxing but intense massage we stopped for some street food, where I unknowingly ate "chicken bum" as a thai woman called it. It was quite tasty but I chose to eat around the ovaries.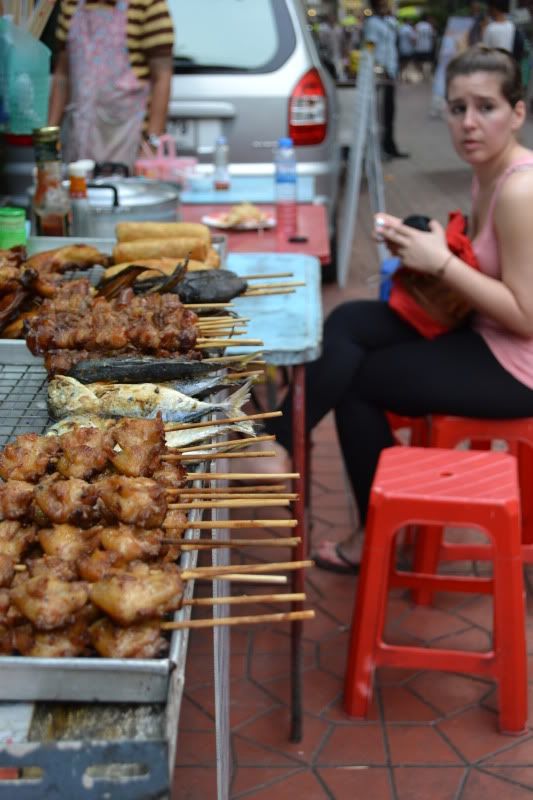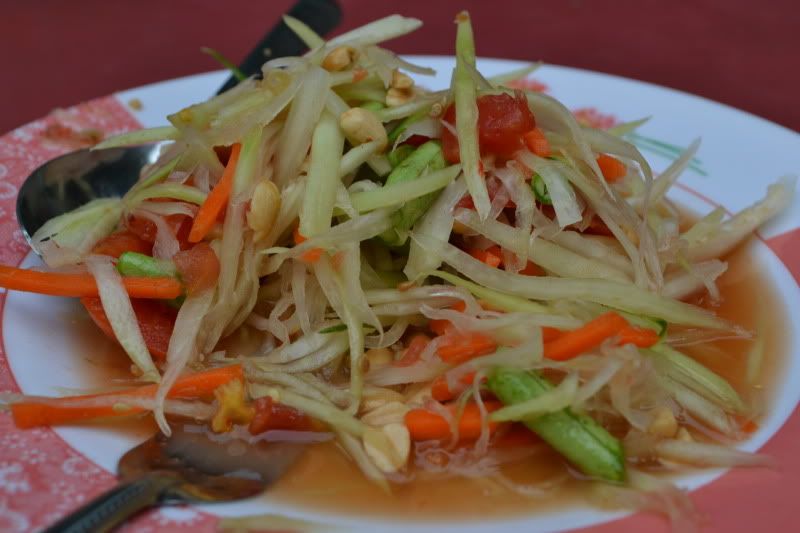 Our night activity was an evening of muay thai boxing at the famous Lumpinee stadium. I outweighed most of the fighters but Allison and I determined anyone of them given a match could have crushed us. After fight night we grabbed a cab, sang some Justin Bieber (who apparently is big in thailand) and turned in.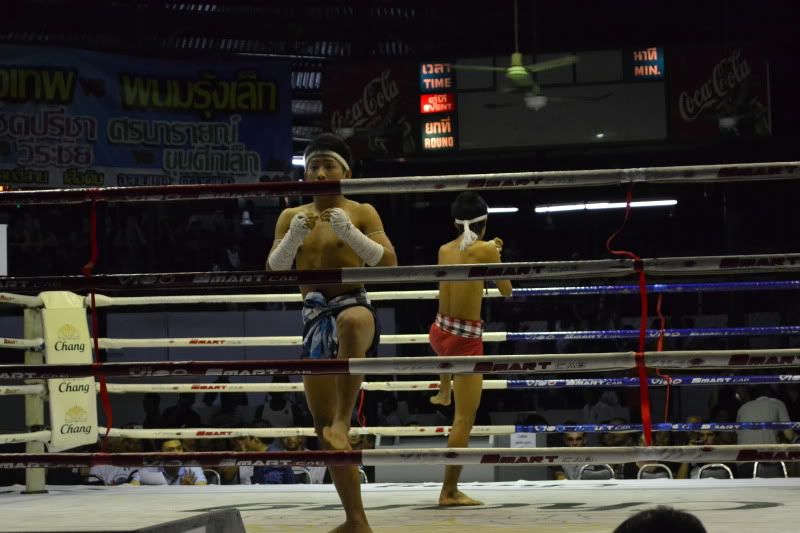 This morning we woke up bright and early to incredibly loud thundering and pouring rain and spent the day traveling by bus and boat to koh chang island. All in all not the most exciting day but koh chang should be a great place to relax for the next two days. We are staying in a beautiful stone floor bungalow a 10 minute walk from the beach for 700 baht per night ($23).
More pics to come, they are taking too long to upload right now.