Day four started at the late wake up time of 8 a.m. For some reason when I travel I always seem to get up early. I'm eager to get on the move and see everything that can be seen for fear that I might miss something spectacular if I waste anytime.
We walked down the hill, through the town and over to the picturesque span of white sand and clear water that is "lonely beach" on koh chang island. We had breakfast sea side sitting on a deck on floor pillows directly over the water looking out at the beautiful scenery. Breakfasts in Thailand are quite different than the usual eggs and toast of the United States (or as everyone here calls it...America). Although on every menu there is always the AFB (American food breakfast), which consists of two eggs, toast and bacon at the top, Allison and I opted for rice soup with vegetables and fried bananas. It was quite tasty and the iced coffee, which they sweetened with condensed milk, hit the spot.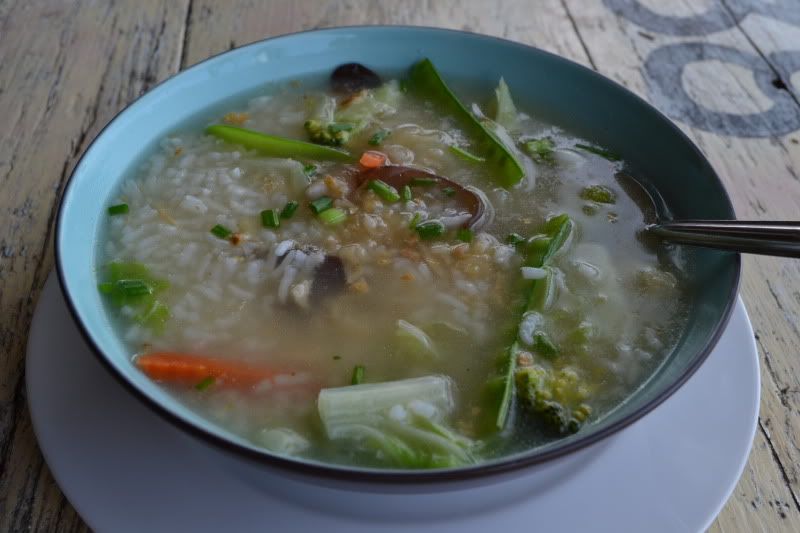 After our seaside start we spent a few hours soaking up the sun and dipping in the water on the beach, with plenty of SPF slathered on since the sun here is pretty intense. The water temperature was perfect and at any depth you could easily see your feet and all the little blue and striped fish swimming around you. After a few hours in the sun with the salt water causing our hair to curl up and the over sunned slight redness of our shoulders we decided that we looked like real backpackers. Not wearing makeup and not showering after bathing in salt water is totally acceptable when you're backpacking in case you didn't know.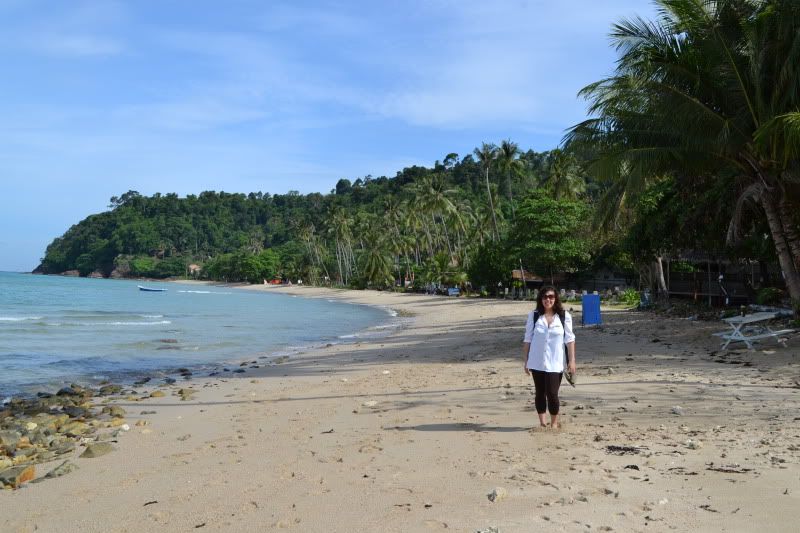 Once we were sunned out we stopped quickly at our bungalow to freshen up and then headed off to Ban chaing thai at a near by beach where we started out on a two hour elephant trek. Atop our large lady friend, who we named Penelope, we trapsed through the jungle forest and took a dip in a ravine. Penelope thought it was quite entertaining to tip over and lay on her side in the water everytime one of us tried to climb back on top of her. Once we were finally back on top we finished our trek and returned to lonely beach.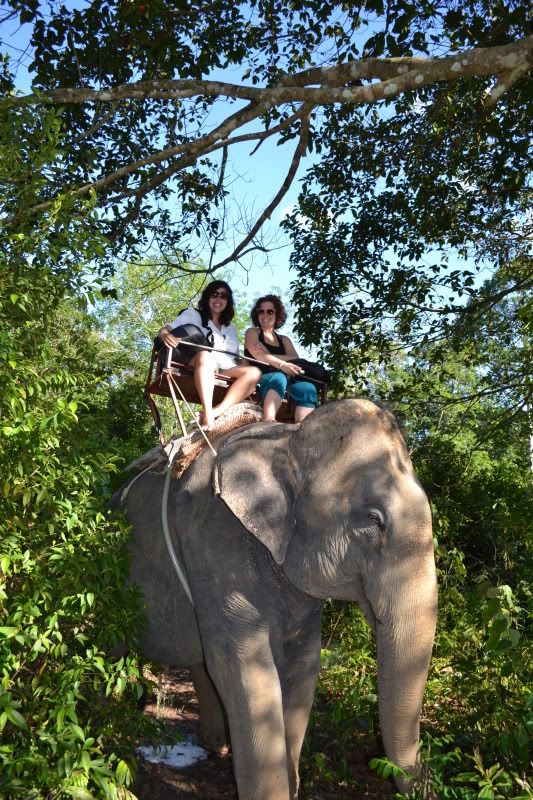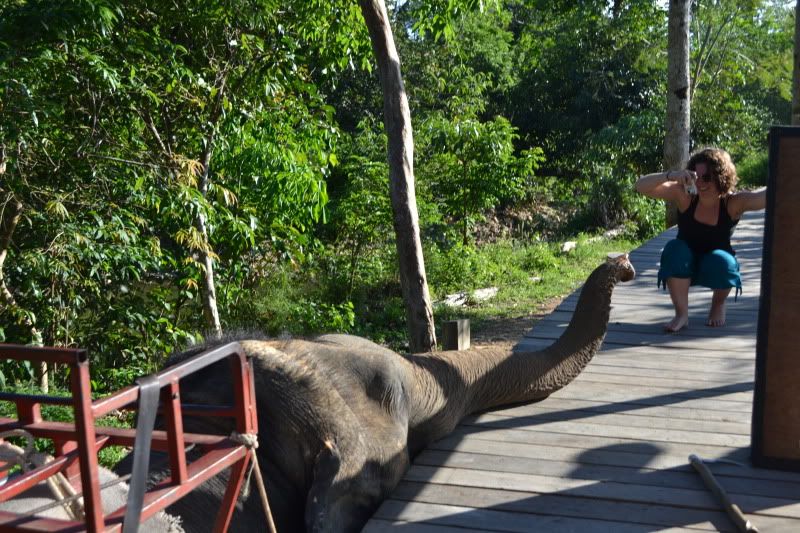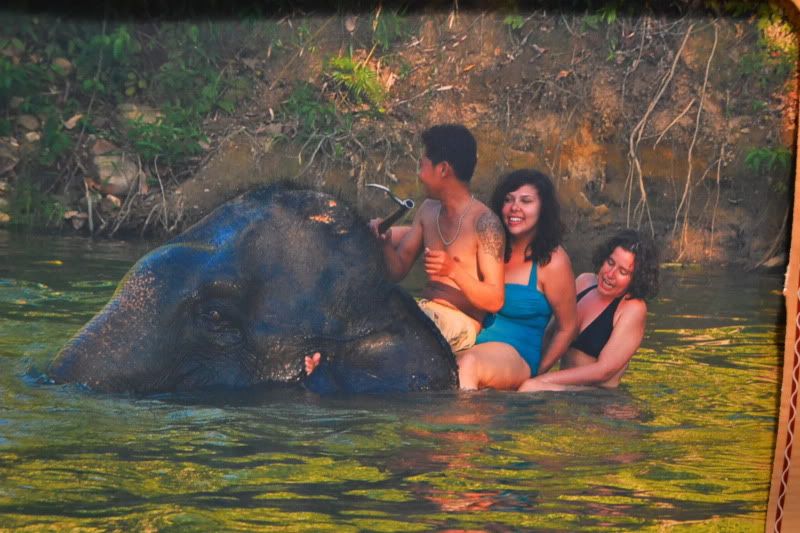 Refreshed from showers on our stone floor bathroom Allison and I went and grabbed a bite at a restaurant/bar/beach shack called "Stone Free" where an 8 year old thai boy with a mohawk served us dinner and enjoyed sharing his English skills. I had red curry with chicken and rice and Allison chose the yellow curry with fried tofu. The food here is amazing and it always baffles me when I see someone ordering a pizza or a burger at one of these places. Honestly....what did you come to Thailand for if not for the food?!
Now we are back at our bungalow gearing up for the ride back to Bangkok tomorrow. We have already planned to get another thai massage (cause they were just so great the first time) and explore a bit more of the Khao San Road area before we fly to Vietnam Saturday morning.
Until the next update, happy reading!