I am a huge fan of mashed potatoes. In fact they are one of my favorite side dishes. But sometimes I am tempted to mix it up a bit and make a slightly different potato side dish. This one happens to be particularly easy and is on of my favorites.
Ingredients:
4 medium sided red skin potatoes
1/3 cup extra virgin olive oil
1 packet onion soup mix
cooking spray
plastic bag
Directions:
1. preheat oven to 425 degrees
2. Wash potatoes and chop into quarters
3. Toss potatoes into plastic bag
4. Pour onion soup mix and olive oil into bag
5. Shake bag until potatoes are coated evenly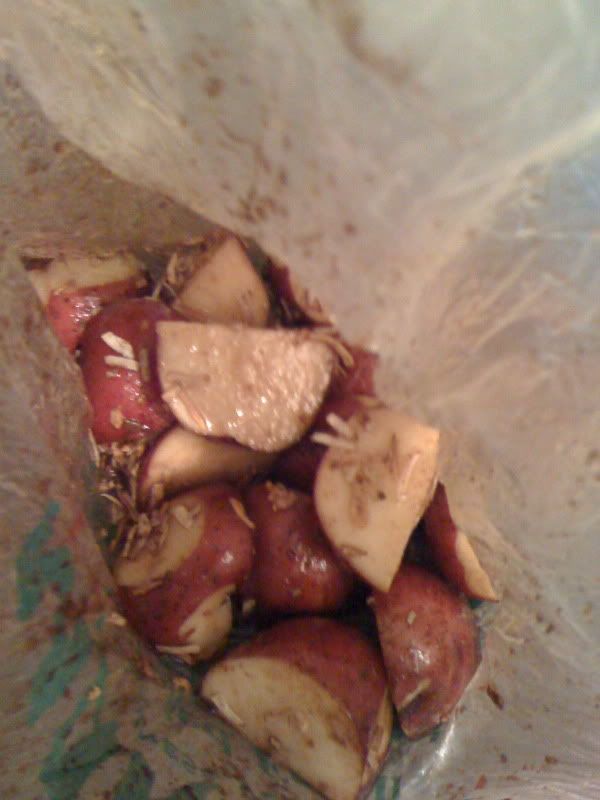 6. Spray a 9x9 inch baking pan with cooking spray
7. Pour potatoes into pan and bake for 35 minutes, stirring occasionally.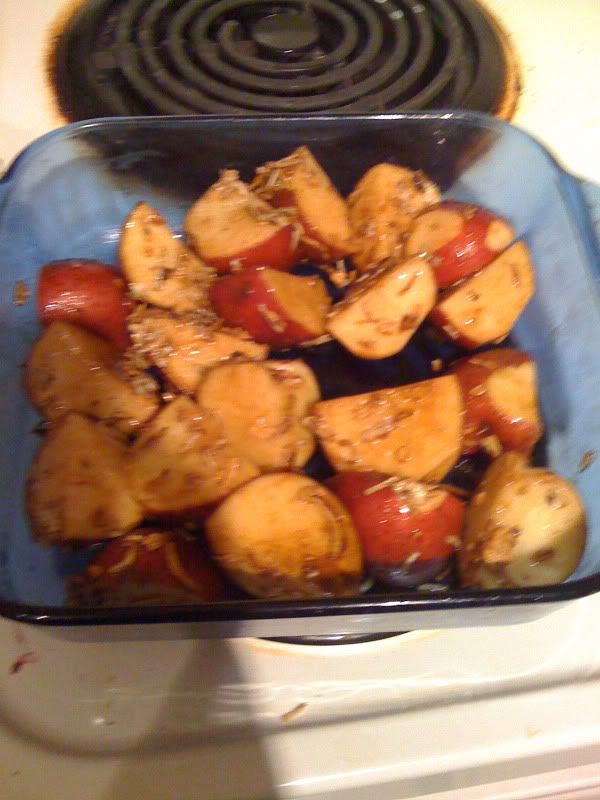 8. Enjoy as a side dish with chicken, steak, fish, or just a platter of mixed vegetables