Sometimes you just want a grilled cheese sandwich. They're simple but oh so delicious and super easy to make. I came up with a slightly more special but just as easy to make grilled cheese sandwich the other day that was simply delectable and fancy enough to eat by yourself or cook up for guests.
What you'll need:
good crusty bread
goat cheese
roasted red peppers
butter
Slice two relatively thin slices of your crusty bread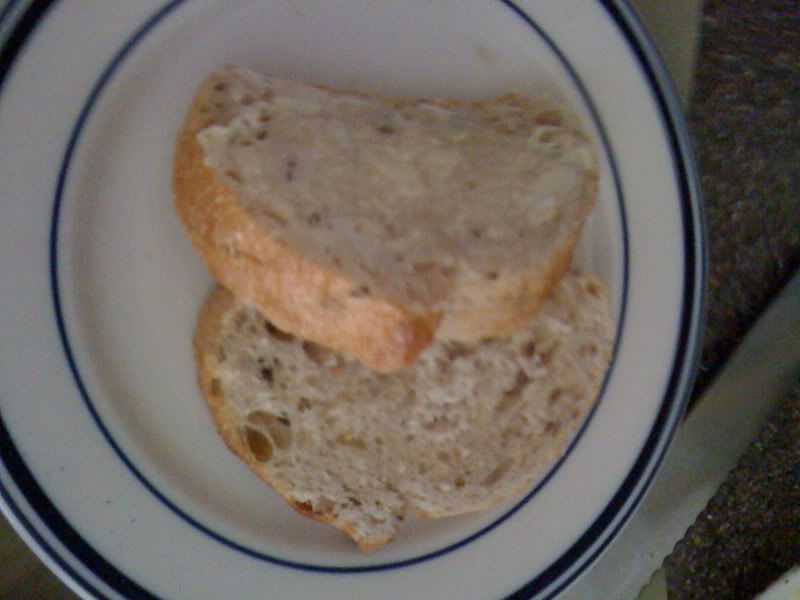 Spread thinly sliced red peppers across bread and crumble goat cheese on top, however much you would like. I used approximately a 1/4 cup.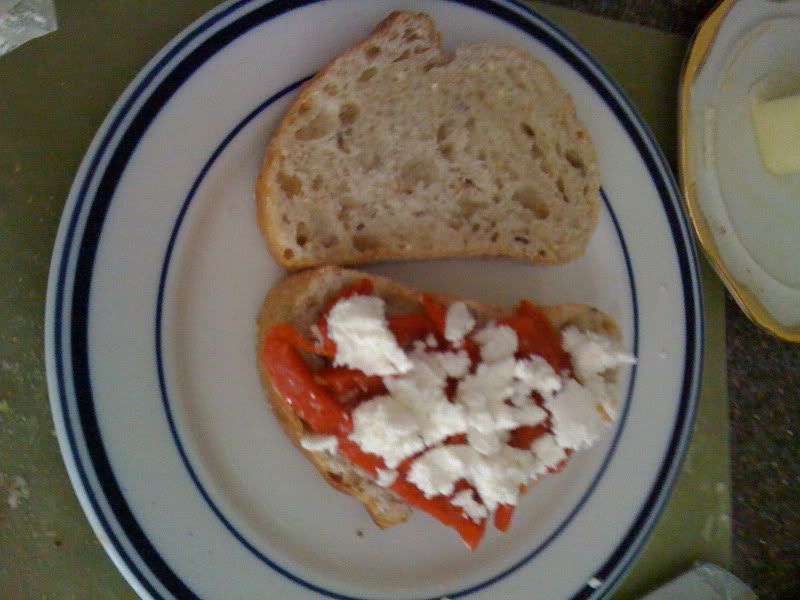 Put your sandwich together, spread butter on one side and put the sandwich buttered side down in a pan over medium heat. Butter other side of sandwich while first side is cooking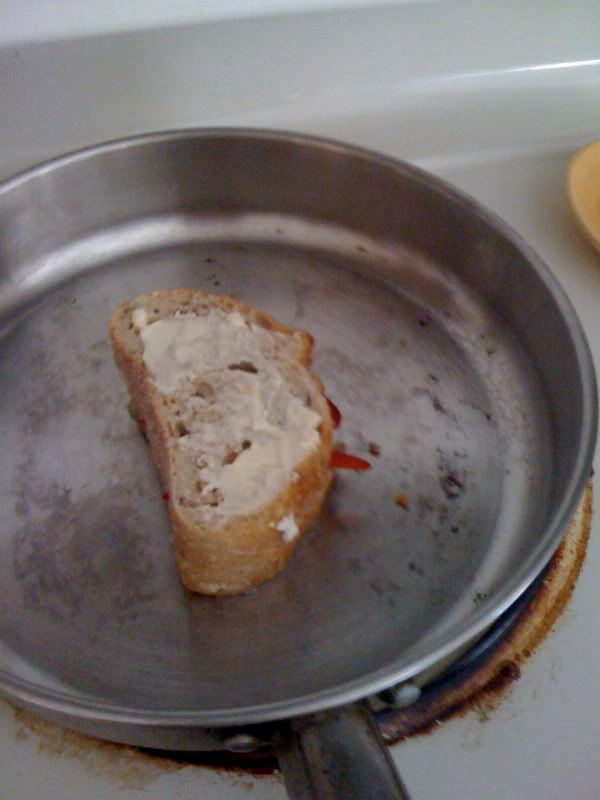 Use a spatula to put some weight on the sandwich for approximately 30 seconds. Flip sandwich over once first side of bread is lightly browned and use the spatula on the other side of the sandwich as well.
Cook sandwich until bread is lightly browned on both sides and cheese is melted and warm on the inside.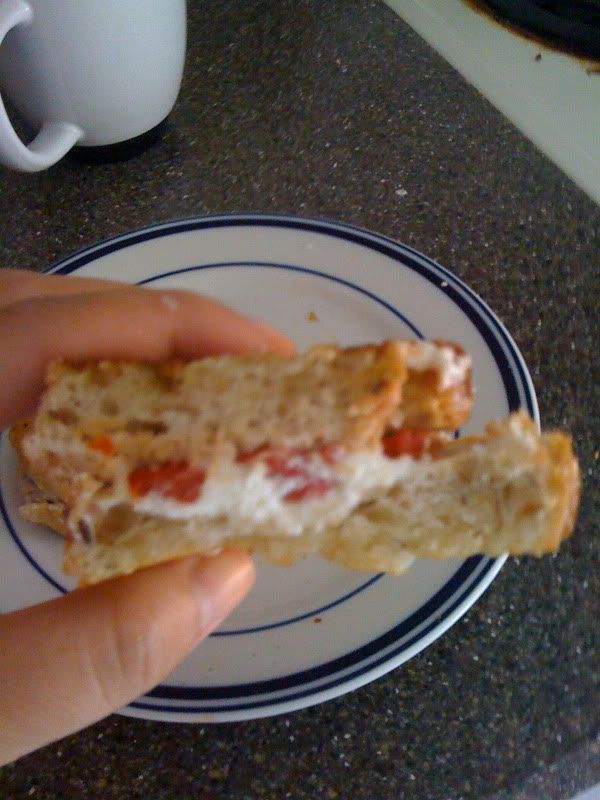 Try these additives:
fresh basil
artichokes
go for broke and put in whatever you like